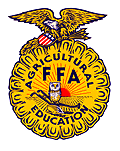 Amanda-Clearcreek FFA News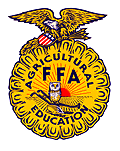 November of 2018
by Allie Poston, Reporter
Next FFA Meeting
The next A-C FFA meeting for this school year will take place on Tuesday, November 20th at 7:00 P.M. in the Ag Center. If you can not make this meeting, make sure to give a note to your Ag teacher the day after the meeting. The Ag Challenge for this meeting will be the Peanut Butter Face Activity. One male and one female will be needed from each grade level to participate in this activity.
Upcoming Events
Ag Breakfast: The November Ag. Breakfast will take place on Friday, November 2nd at 6:15 A.M. at Frisch's in Lancaster.
Fall Trap Shoot: On Sunday, November 4th from 1-5 PM, we will be holding our annual trap shoot at the Green's house on 9055 Rich Hollow Road Lancaster, Ohio 43130. Make sure to bring five dollars with you to pay for the clay pigeons and food that will be used that day. Members and their parents are encouraged to come and shoot or watch. This event will allow members to get to know each other better and to learn firearm safety. Members do not have to bring a gun and or shoot to come and have a good time at this activity.
Fruit and Snack Sale: The Amanda-Clearcreek FFA Chapter started their annual Fruit and Snack sale on October 16th. This year we added Clementines, commonly referred to as "Cuties," to the sale. All proceeds will go to the FFA Chapter to help pay for future activities. Grape orders are due on November 8th. All other orders are due on November 15th. If you want any fruit or snacks please contact any FFA member or Mr. Tilley at jeff_tilley@amanda.k12.oh.us.
Members, please help out the chapter and sell fruit and snacks! You can access available items online at: http://www.acffa.org/news_activities/activities/Fruit_Sale.html
Hog Roast: The Amanda-Clearcreek FFA Chapter Hog Roast is coming up on Wednesday, November 7th at 7:00 P.M. in the high school cafeteria. All members in attendance are required to bring a food item to the potluck dinner. Freshmen, Sophomores, and Juniors are to bring a dinner item while seniors need to bring a dessert item. Everyone attending needs to bring table service. Community members who support the Amanda-Clearcreek FFA and A-C FFA Alumni are also invited to attend, they are also asked to bring a covered dish or dessert. Our FFA Chapter will be providing the roasted hog, dinner rolls, and drinks. We hope to see everyone on the 7th! The A-C FFA Alumni will also be selling the final raffle tickets for the fire pit that last years Ag Mechanics students built, they will also draw the winner of the fire pit!
State FFA Officer Leadership Night: The State Officer Leadership Night this year will be held on Wednesday, November 14th at 6:00 P.M. in our high school cafeteria. Our chapter has held this Leadership Night for nearly 20 years, we are the only host school in our district and in central Ohio. Last year, there were around 350 FFA members from over a dozen central Ohio schools in attendance. All members are encouraged to attend, as this is an excellent activity for members to meet our State FFA Officers, learn good leadership skills, and spend time with FFA members from other FFA Chapters around the state.
Holiday Food Drive: On Tuesday, November 20th, our chapter will again be dropping off food bags at every house in Stoutsville and Amanda to collect nonperishable food items for local families in need this winter. On Tuesday, November 27th, Chapter Members will be returning to Stoutsville and Amanda to collect the food bags that were donated. All of the bags will be brought back to the Ag. Center, where members will sort the food and put it into boxes. The boxes will then be taken to the Amanda Fire Department to be given out to families in need throughout our community. If interested in helping out, talk to Mr. Tilley and Mr. Sharp.
CDE's
Job Interview CDE: In the Job Interview CDE members are required to submit a resume, complete a cover letter, follow up letter, applications, and participate in mock job interviews with a panel of possible employers. This Career Development Event allows members to learn how to prepare for an upcoming job interview. The County Job Interview CDE is on Monday, November 5th at Liberty Union High School, with the District 7 Job Interview CDE following at Clear Fork Valley High School on Monday, November 19th. This years job interview team members are; Sara Sharp for the Freshman Category, Morgan Anderson for the Sophomore Category, Allie Poston for the Junior Category, Ellie Sahr for the Senior Category, and Kiley Holbrook for 1st year Junior/Senior Category. Good luck ladies!
Past Happenings
Ag Breakfast: The October Ag. Breakfast took place on Friday, October 5th at 6:15 A.M. at Frisch's.
Fair Booth: On October 5th, Mr. Tilley and Mr. Sharp had help after school to set up our booth at the fair. We were asked to move projects onto the display stairs carefully and help organize the Chapters projects. This took a bit of time to complete. Hopefully everyone who attended the fair got to see the new combined Fairfield County FFA Chapter booth in the Ed Sands Building.
Fair: October 8th through the 12th students from Amanda-Clearcreek were out of school. The fair was a week long event where students who have worked to prepare their respective projects were given the opportunity to exhibit them and compete against others in the county. The Amanda-Clearcreek FFA had a booth with the other county FFA Chapters, held in the Ed Sands Farm Bureau Building, exhibiting to the public some of the class projects members have worked on. Congratulations to Timothy Smith for his 1st place Small Woodworking project, Trevor Spence for his 1st place and Emmalee McGee for her 2nd place Electricity projects, Zach Meadows for his 2nd place Welding project, Lakota TwoCrow for his 4th place Woodworking project, Tyler Poling for his 4th place Large Woodworking project, Haylee Abel for her 5th place Welding project, and Katelynn Connell for her 5th place Electricity project. Also congratulations to A-C FFA Member Allie Poston who earned first attendant in the Fairfield County Fair Queen competition, as well as exhibiting the Grand Champion Commercial Ewe through FFA. Also, FFA Members exhibiting their projects through 4-H who were also very successful were: Jay Sahr for exhibiting the Grand Champion Jr. Doe and Reserve Champion of all breeds, Alison Cramer for exhibiting the Grand Champion Duck and Savannah Carruthers for exhibiting the Reserve Grand Champion Duck.
Fall Flower Bulb Sale: The Amanda-Clearcreek FFA chapter has just ended their annual Fall Flower Bulb sale. There were 29 members who participated in this fundraiser, selling nearly 320 orders. The money raised from this fundraiser will help reduce student costs for FFA activities, the purchase of FFA jackets, etc.
National FFA Convention: This year, the National FFA Convention was held in Indianapolis, Indiana from October 24th-27th. To attend this members needed to fill out an application that was found on our chapter website (acffa.org). During this trip, members were able to go to various sessions of the convention, the Buckeye Bash, a Garth Brooks Concert, and various educational tours set up by our Ag teachers. Such as Gaar Mansion and Farm Museum Tour, Ozark Fisheries Tour, Kelsay Dairy Farm, Rascals Fun Zone, Hilltop Orchids Tour, and the Apache Sprayer Assembly Plant Tour. Members also had the once in a lifetime opportunity of seeing President Trump speak during Convention.
We were also able to represent Ohio twice in national CDE competitions. Our chapter competed in the Agricultural Communications CDE and the Creed Speaking CDE. Our Agricultural Communications team consisted of Emma Dearth, Paige Hinton, Aaron Sharp, and Noah Smith. This year our Ag Comm team placed 8th in the nation, earning a gold rating. Morgan Anderson represented Ohio in the National Creed Speaking CDE. She earned an impressive top 16 in the nation, earning a silver rating. Congratulations to Morgan, Emma, Paige, Noah, and Aaron.
Our chapter also had 3 graduate FFA members receive their American FFA Degree as well, the four past members include: Austin Smith, Kayla Luft, and Kaylee Reid. The American Degree is the highest degree an FFA Member can earn in this organization. Only about one percent of the over 650,000 FFA Members in the country actually earn their American FFA Degree each year. Needless to say this is quite an honor for our 3 members. Congratulations again to Austin, Kayla, and Kaylee for sticking with it and achieving this outstanding accomplishment.
The chapter would like to send a special thank you to Josie Montoney and Lexie Shumaker, both past chapter presidents, for chaperoning this trip.